In our effort to make skill training affordable for all, NSDC endeavours to aggregate learning resources that provide meaningful learning experience.
The resources, available in multiple languages, include curricula and training material (nntent and printable) for both trainees and trainers. While some resources are common across trainings, others are specific to certain job roles. This page also lists external weblinks curated from different sources.
Common Resources
Resources related to essential skills that every skill seeker must be well versed in.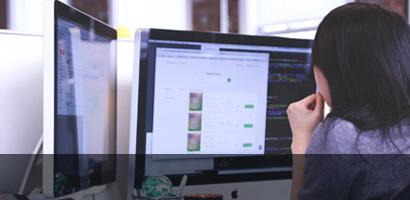 Employability and Digital Literacy
A comprehensive resource for employability skills and basic digital literacy to complement one's job-specific skills.
Job Role-Based Resources
Includes handbooks and e-content aligned to Qualification Packs/Job Roles for skill trainees.
| Sector | Job Role | QP Code | Handbook | e-Content | e-Course |
| --- | --- | --- | --- | --- | --- |
| Electronics | POS Terminal Machine Installer | ELE/Q3203 | | | |
| Healthcare | Pradhan Mantri Arogya Mitra | HSS/Q6105 | | | |
Model Curriculum(MC) and Facilitator Guides(FGs)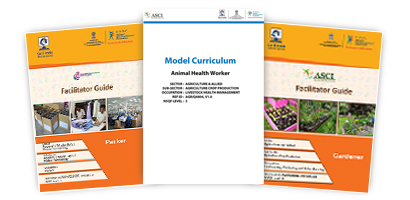 For PMKVY job roles - access facilitator guides / instructional material to aid training delivery.
Click here to access sector-wise model curriculum
Language Training Resources
Find content that helps a skill trainee attain proficiency in a foreign language and gain employment overseas.